September 23rd, 2022 | Events
Arete Celebrates Successful Tournament
On September 16, 2022, sponsors, volunteers, and players came together at Audubon Golf Course in New Orleans to raise money for marginalized and underserved children across Louisiana by competing in the inaugural Arete Louisiana Classic golf tournament.
This beautiful morning, complete with sunshine and cool(ish) Louisiana weather, started with an inspirational talk by Aulston Taylor, president of St. Augustine High School in New Orleans. Aulston spoke about the impact Arete Scholars is making on the community by providing life-changing educational opportunities to children eager to live a life of excellence and virtue.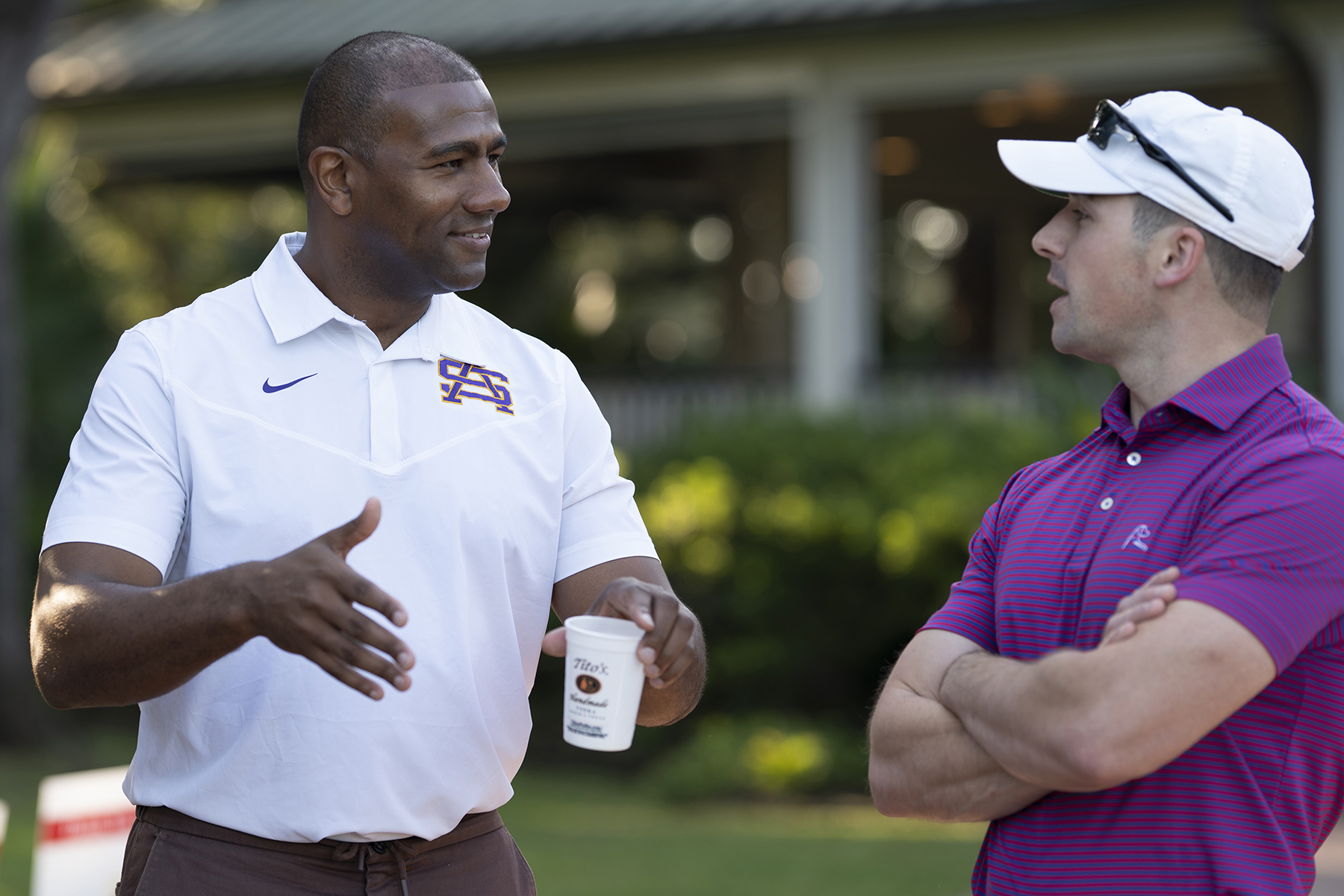 Motivated by Aulston's speech, over 80 guests made their way to the green to raise money for Louisiana kids by participating in the tournament. Our numerous food and beverage sponsors fueled our players as they set out to win a new Lexus, generously donated by Lexus of New Orleans as a prize for any player able to sink a hole-in-one on Audubon's notorious hole number 17. Try as they might, even the most skilled golfers could not overcome those dreaded 212 yards. But this is Arete; we strive for excellence! So naturally, one of our talented tournament players WAS able to make a hole-in-one on number eight.

Rounded out by barbecue and fried chicken generously donated by Central City BBQ and Krispy Kruncy Chicken, players gathered after a strenuous game to celebrate a fun and successful tournament which raised thousands of dollars for marginalized and underserved children in Louisiana.
All of us at Arete are incredibly grateful for the support of our community in making this event possible. Thank you to the volunteers responsible for making the event run so smoothly, to the players committed to our mission, and finally, to our sponsors; without you, this tournament would not be possible.
2022 Tournament Sponsors:
Hoist & Crane
Omni Industries, LLC
Lexus of New Orleans
Carr, Riggs, and Ingram
Northwestern Mutual
Resource Bank
Hancock Whitney
WGNO
Acme Oyster House
Café Du Monde
Central City BBQ
Coca Cola
Krispy Krunchy Chicken
Port Orleans Brewing Co.
Southern Eagle Sales and Service
Tito's Handmade Vodka