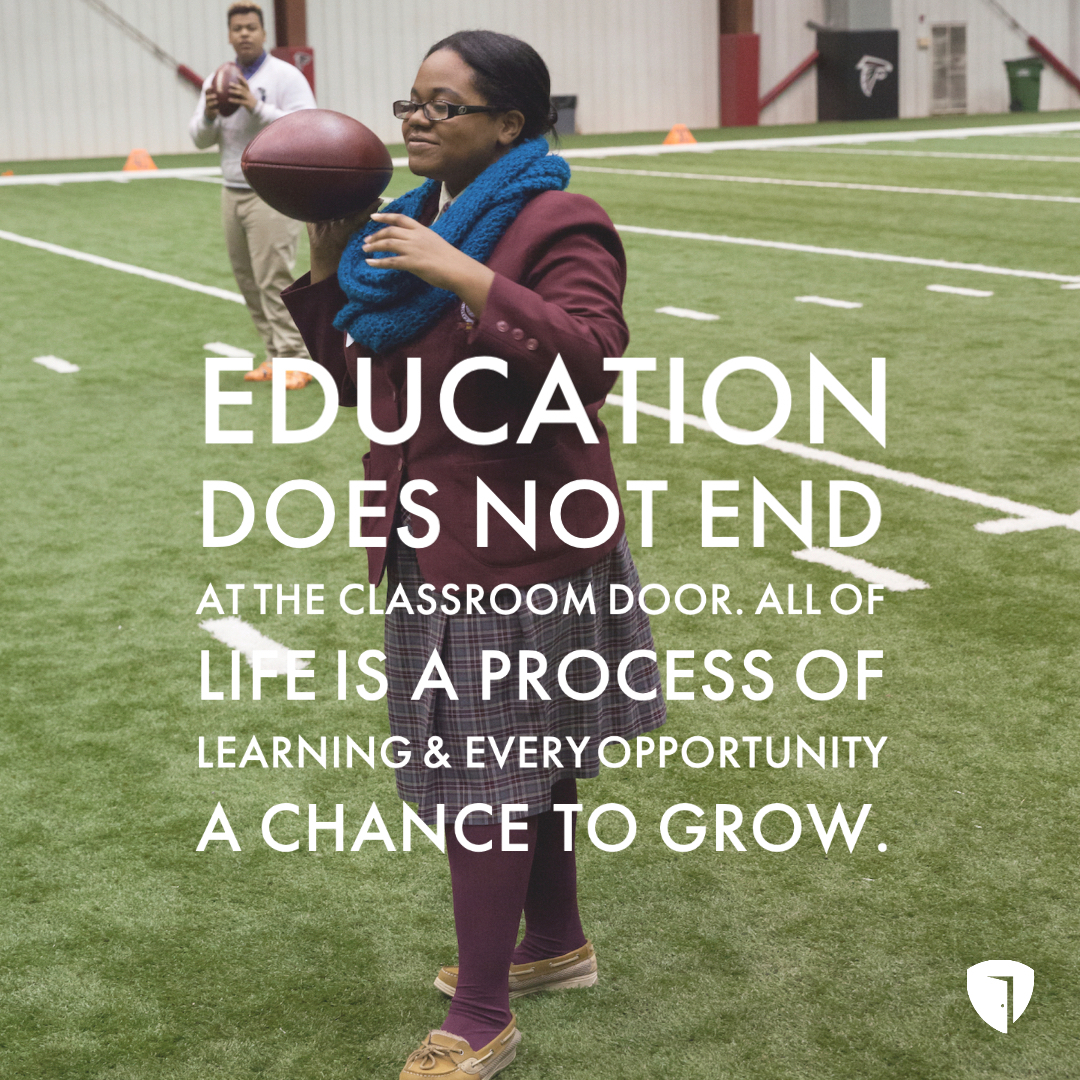 September 14th, 2020 | Partners
Education outside the classroom
A new school year and lots of new opportunities to learn and grow. Can't believe it's been nearly five years since our first Intern for a Day experience with our partners at the Atlanta Falcons. Let's do it again!
April 27th, 2016 | Partners
Investing in Education - A Partner's Perspective
In this short interview, Mr. Bullard explains why community-minded companies like Chick-fil-A are so deeply committed to K-12 education and why they choose to partner with us to serve disadvantaged children.
Read More
December 21st, 2015 | Partners
Atlanta Falcons Host First Arete Intern for a Day
On Tuesday, December 8th, a select group of Atlanta-area high school students, representing Arete Scholars Fund and six different private and public schools, were given a unique opportunity to go behind the scenes of an NFL team as part of the new Arete Intern for a Day program.
Read More