February 24th, 2023 | Announcements
Leadership Academy Scholarship at WWII Museum
Arete Scholars exists to advance the realization of excellence in underserved and marginalized children by opening the doors to opportunity. It is in this spirit that we are excited to announce a unique scholarship for Arete students across Georgia and Louisiana to attend a Student Leadership Academy in New Orleans.*
Arete Scholars has partnered with our friends at The National WWII Museum to offer a unique summer leadership program where students will be challenged individually and as a group, as they contemplate strategies large and small, encounter ethical dilemmas, and face no-win situations.
The program is rooted in the Museum's collection utilizing oral histories, public exhibits, and first-person live interviews with World War II and veterans of other wars.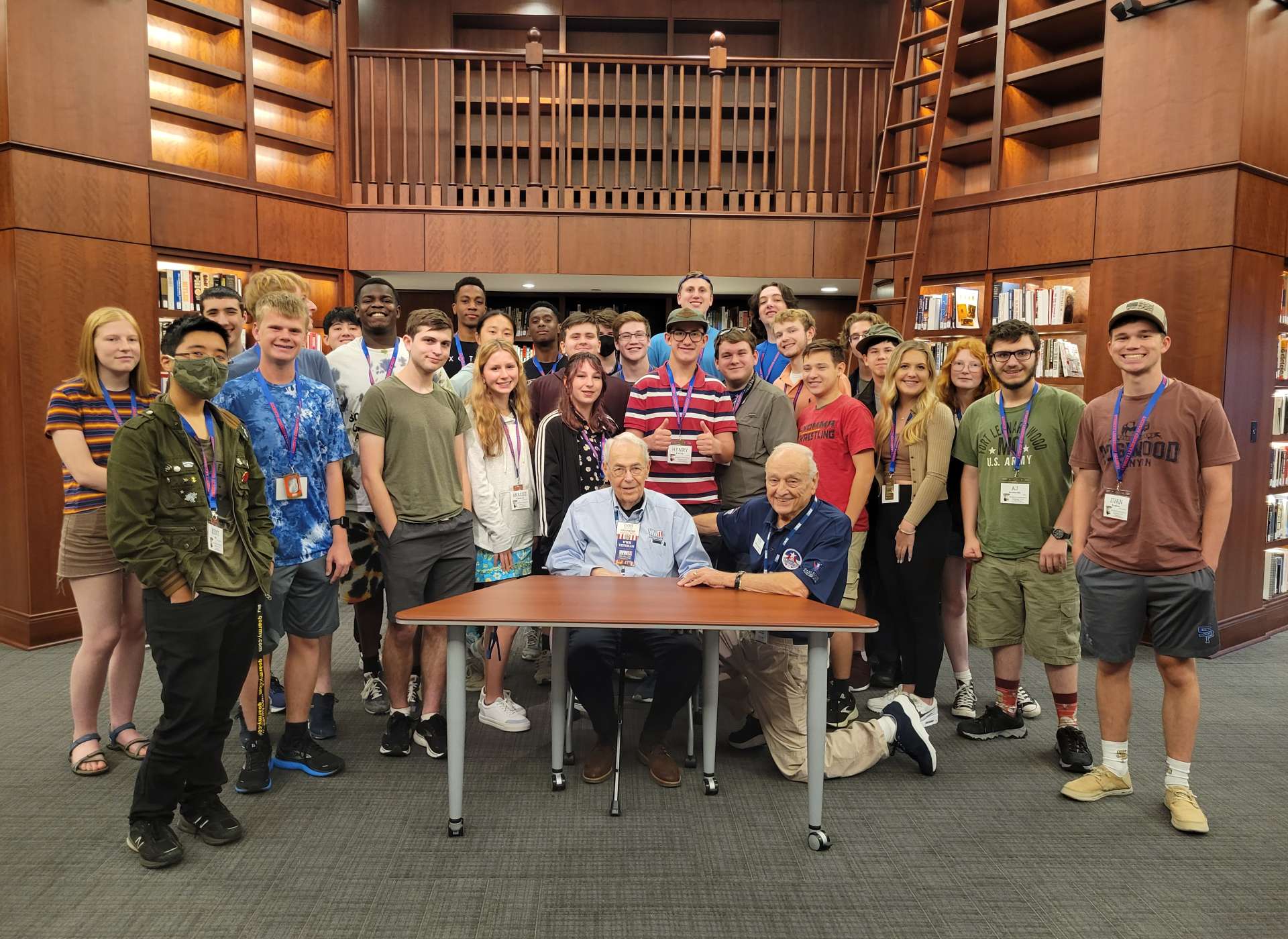 Arete students 15 years or older are eligible to receive scholarships to attend the National WWII Museum's Student Leadership Academy June 19-24, 2023, in New Orleans. Scholarships to the Student Leadership Academy cover travel, on-campus accommodations, and meals. Arete Scholars will cover additional travel costs for current Arete students outside the greater New Orleans area.*
To apply, students will be asked to answer a series of questions via written essay or video prompts. Additionally, each student will be asked to provide an academic resume highlighting academic pursuits, extracurricular activities, volunteer experience, and/or community service projects. In the academic resume, students should list their Arete Scholars scholarship.
Applications are due March 3, 2023
Click HERE to apply!
Stay tuned for even more Arete opportunities with The National WWII Museum as we continue to expand our services for families across Georgia and Louisiana.
*Applicants must be 15 years or older. To receive additional travel assistance from Arete Scholars, the Student Leadership Program scholarship winner must be a current Arete Scholars scholarship recipient. Student Leadership Program scholarship awards will be determined by The National WWII Museum. An application does not guarantee a Student Leadership Program scholarship will be awarded.