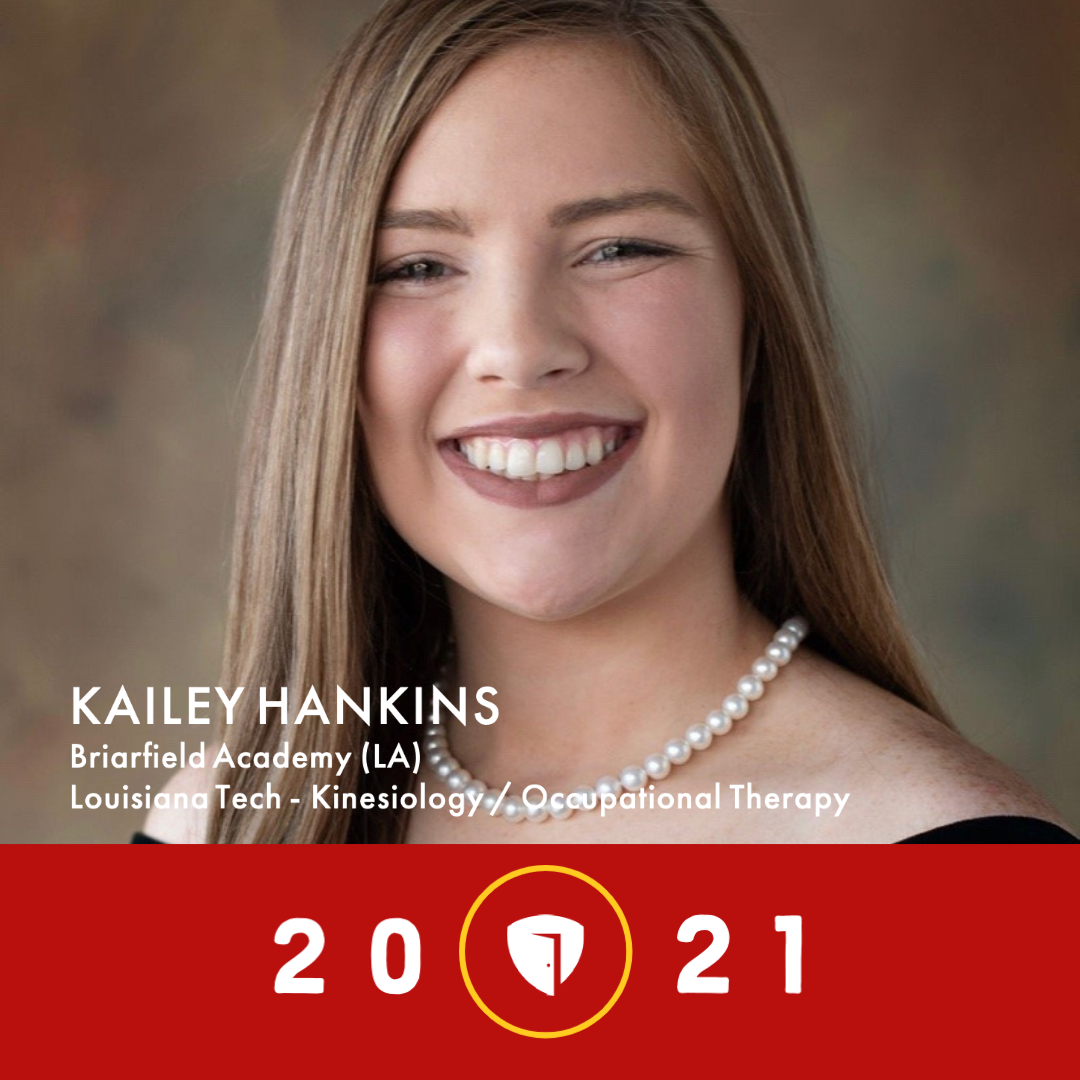 May 10th, 2021 | Students & Alumni
Dreams in motion
Another graduating senior with big plans next year. Three-year Arete Scholar and Briarfield Academy (Lake Providence, LA) senior Kailey Hankins will continue her education at Louisiana Tech in the fall. She plans to study kinesiology/occupational therapy.
Congratulations to Kailey and her family!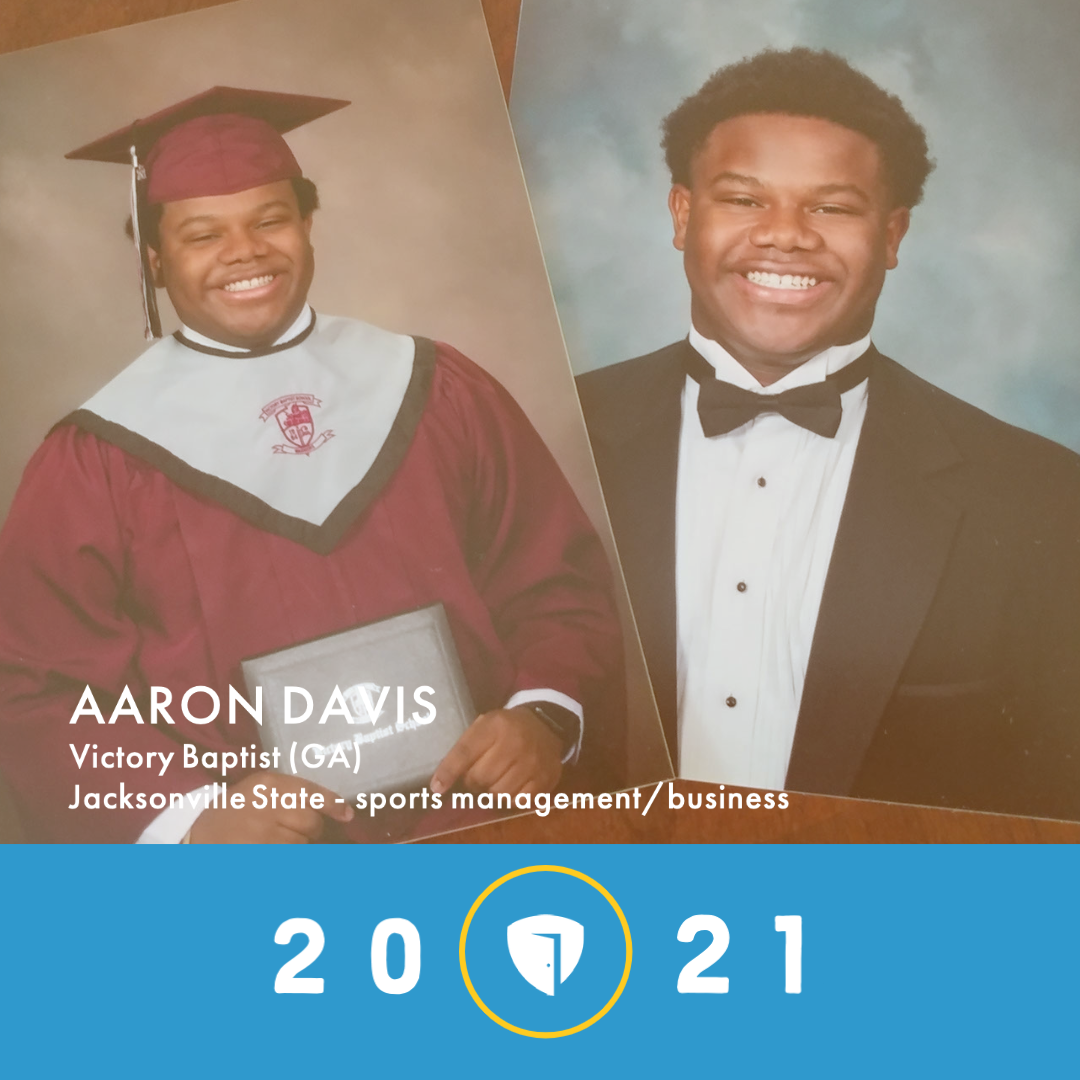 April 21st, 2021 | Students & Alumni
Celebrating graduates
We're thrilled to be celebrating with 91 graduating Arete Scholars and their families this year. We look forward to sharing a few of their stories.
Victory Baptist (Loganville, GA) senior Aaron Davis completes his high school years next month and has big plans for college and beyond. Aaron will continue his studies at Jacksonville State University, where he'll major in sports management with a minor in business.
Great work, Aaron!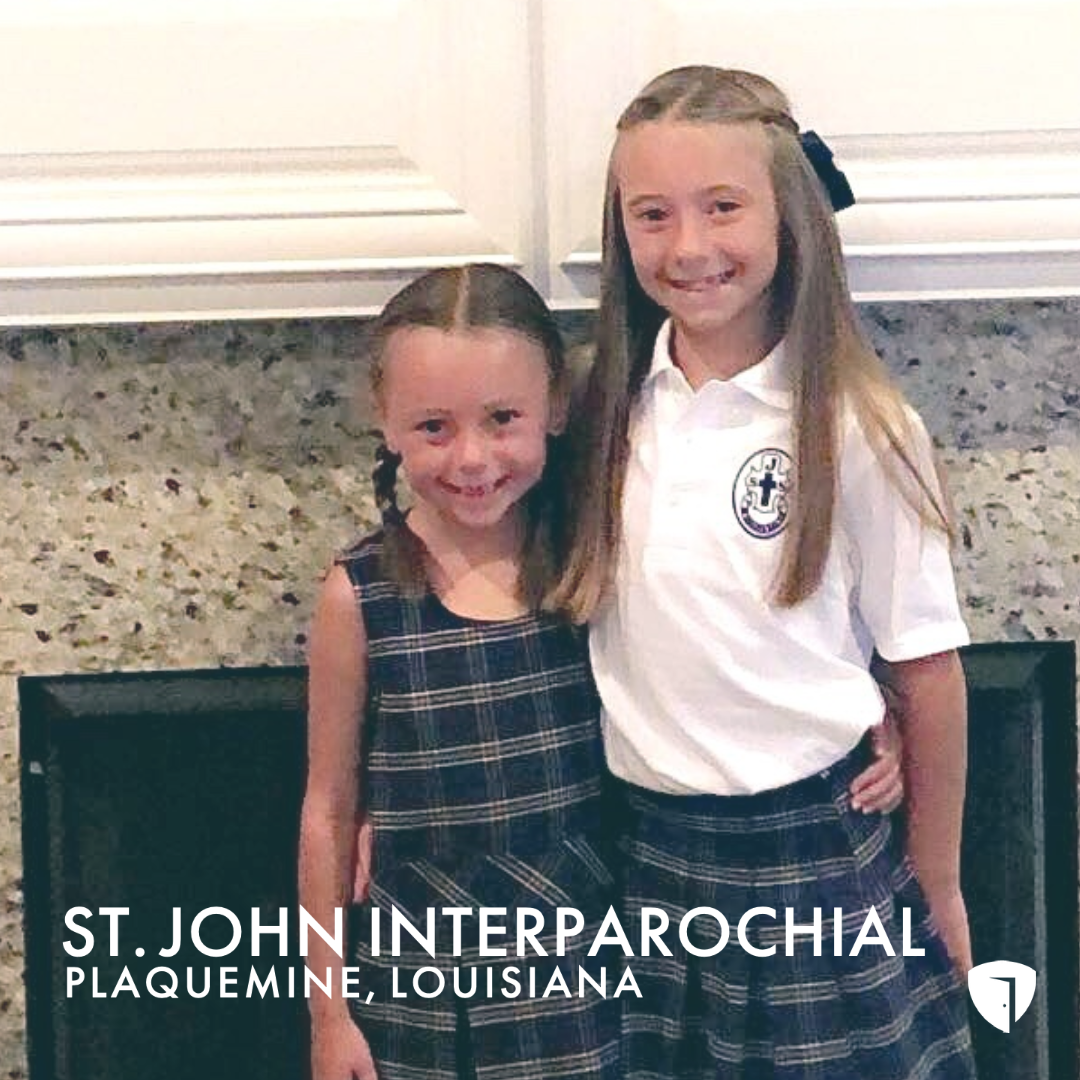 February 10th, 2021 | Students & Alumni
Renewed love for learning
Sisters Ella Claire and Harper are thriving through in-person learning this year at St. John Interparochial School in Placquemine, LA. Said mom Megan P.: "They wake up eager to go to school each morning and have done simply amazing! Thanks to Arete, my girls have a school that they love and have joined a family of teachers and students who love them!"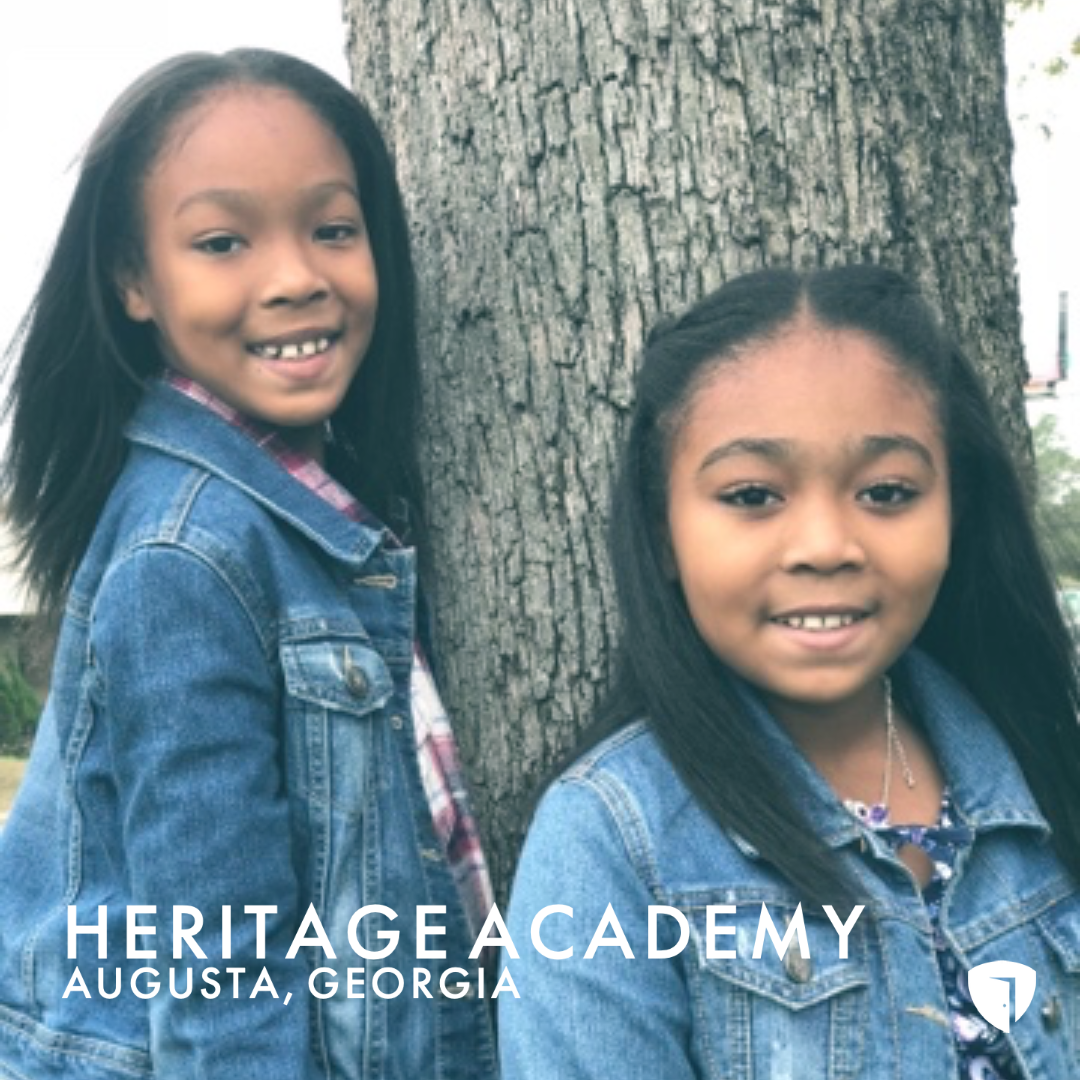 January 6th, 2021 | Students & Alumni
Breaking down barriers
Attending Heritage Academy has been a godsend for sisters Autumn and Ariana W. – a rekindled passion for learning, improved grades, and new friendships. Said mom, Andrea: "I think about the impact that these kinds of opportunities have, not only on the children's education, but also their lives. Every child deserves the best education that's available to them and money shouldn't be a barrier."
School choice is popular with parents because it works and because it's right.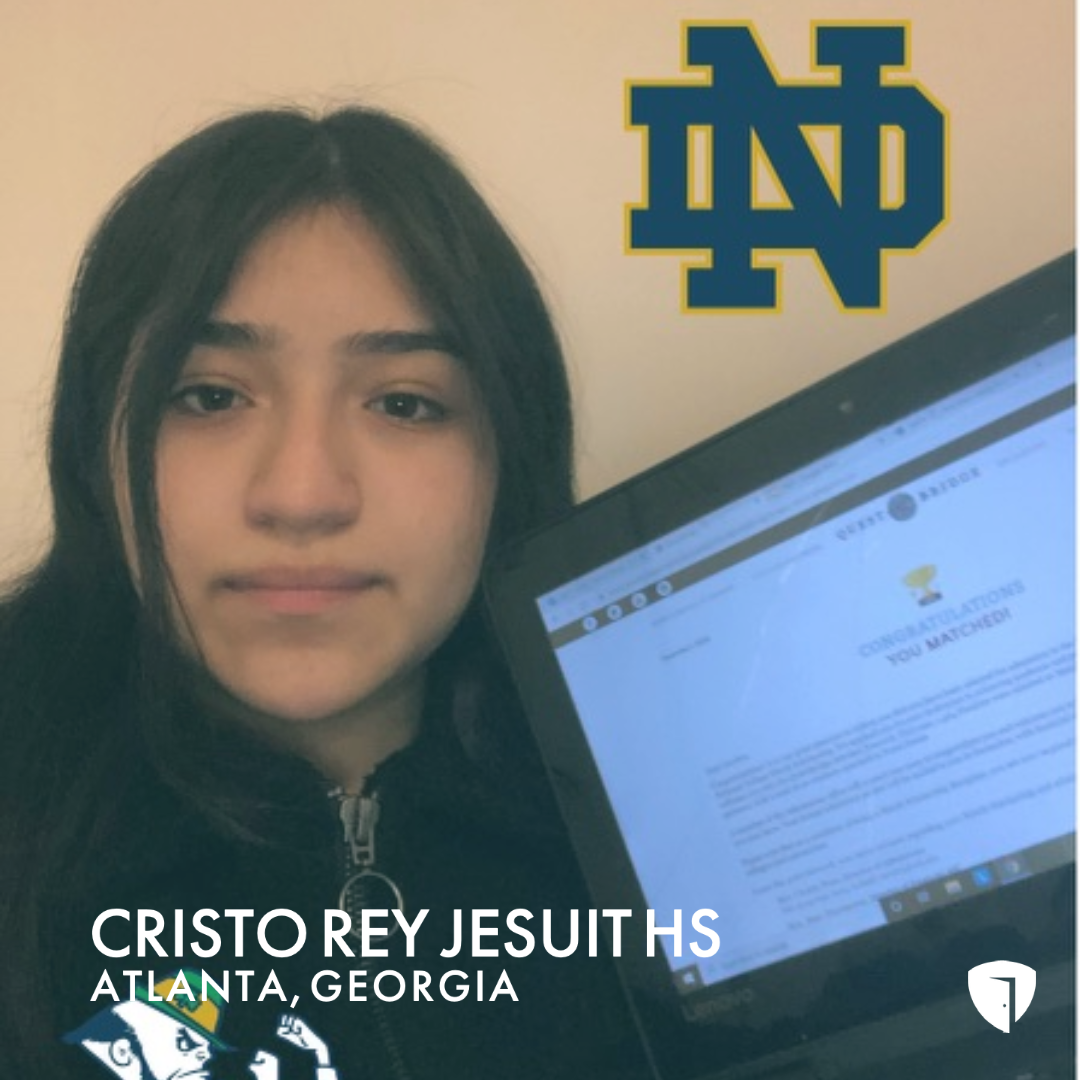 December 22nd, 2020 | Students & Alumni
Achieving childhood dreams
Arete Scholar and Cristo Rey Atlanta Jesuit High School senior Jocelyn S.-R. is one of five (FIVE!) CR graduates this year who will receive four-year, full ride college scholarships through the QuestBridge match program. Jocelyn will attend Notre Dame next fall.
Writes Jocelyn: "As a child I would always say that I was going to get a full ride to college and somehow here I am accomplishing a childhood dream. I am looking forward to meeting people from all over the world. I want to explore and expand my mind to new ideas."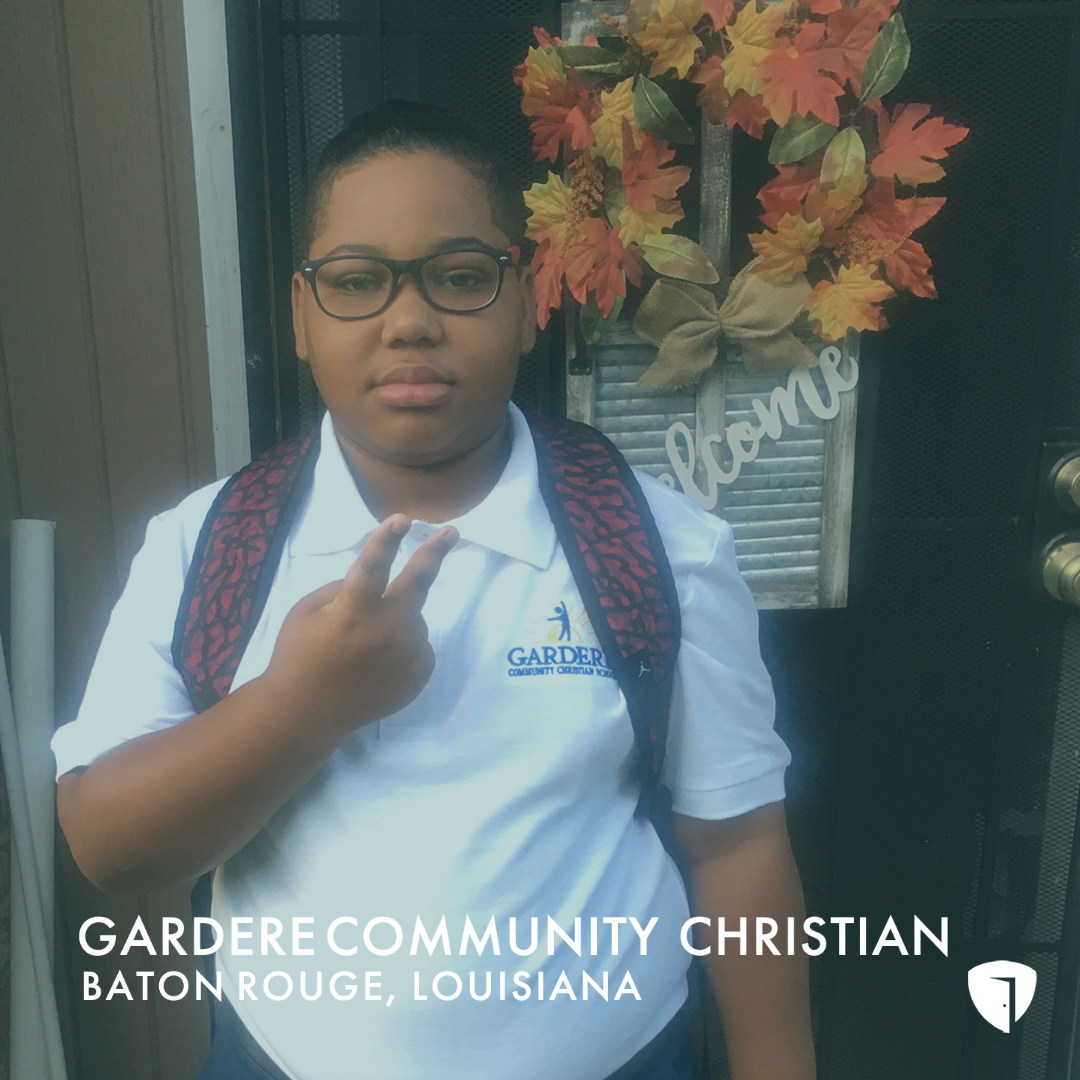 October 28th, 2020 | Students & Alumni
Reclaiming hope
Rogdale's mom, Amy, has always been an involved parent and always attentive to his learning needs. So when large classes and inconsistent instruction began to affect Rogdale in and out of the classroom, she took action. What Amy and her new Arete Scholar found at Gardere Community Christian in Baton Rouge were intimate class sizes, a nurturing environment, and a safe place for Rogdale to find his way and thrive. It's working big-time. School choice does.
October 23rd, 2020 | Schools & Faculty, Students & Alumni
Spreading excellence
Smiles are contagious at Atlanta Youth Academy. And so is excellence. We had a wonderful visit this week with our longtime friends at AYA, and it was joy to meet Arete mom Amanda H. and kindergartner Morgan. Beautiful new facilities, new learning opportunities, new (and longtime) teachers, and new safety measures — but the same passionate commitment to the kids and community on the southeast side of Atlanta. This year, 25 Arete Scholars call AYA home.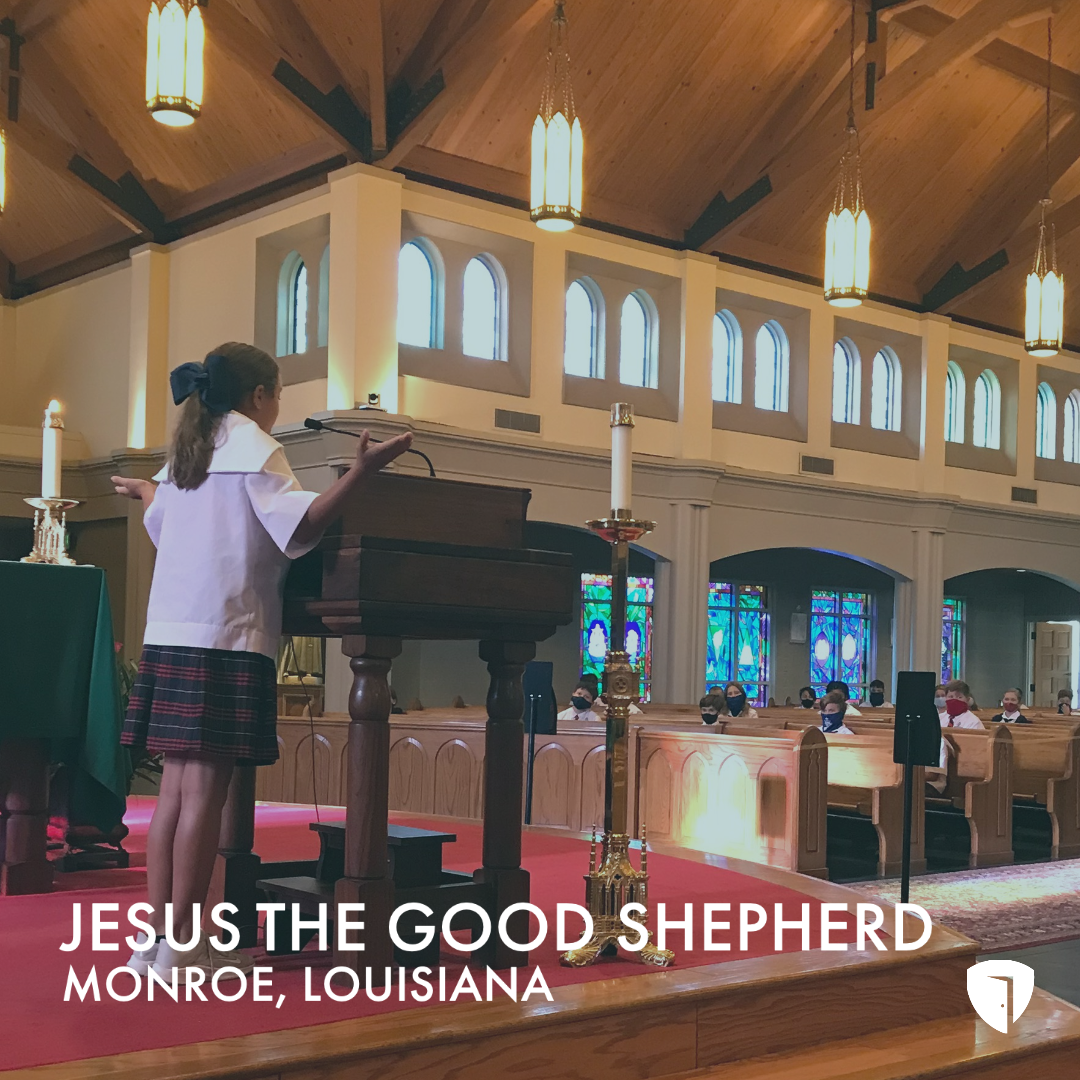 September 15th, 2020 | Schools & Faculty, Students & Alumni
Changing lives one at a time
Simply put, these scholarships you help us grant are changing lives. Jesus the Good Shepherd (Monroe, LA) principal, Mrs. Patrick, shares these kind and encouraging words…
"[Emory] and her three siblings enrolled at our school this year with Arete and they are all wonderful students. … They adore our school and they all tell me thank you at least once per day for allowing them the opportunity to attend our school. We are lucky to have them… You are truly making a difference one child at a time!"
March 31st, 2019 | Students & Alumni
Arete alum reaches for the stars
Arete alum Kennedy Watson personifies the spirit of arete — excellent student, leader, tutor, philanthropist, May grad at Howard University, and future doctor.
Read More