July 20th, 2022 | Announcements, Our Team
Arete Scholars Celebrates 12 Years!
Please join us in celebrating 12 years of Arete! In 2010, Arete Scholars was founded to ensure every child will reach their greatest, God-given potential. For 12 years, our mission has been to advance the realization of excellence in underserved and marginalized children by opening the doors to opportunity.
From our humble beginnings in Atlanta, Arete Scholars has grown to serve children across Georgia and Louisiana–granting nearly 15,000 K-12 scholarships to children seeking a life devoted to excellence and virtue. And we continue to grow! For the 2022-23 school year, Arete Scholars awarded over 700 additional students in Louisiana, and nearly 300 additional students in Georgia.
As we mark Arete's 12th anniversary, we also celebrate our 2022 Graduate of the Year–Matthew Dormus of Georgia Cumberland Academy. Matthew entered our program just months after Arete Scholars first launched and has been on an Arete scholarship throughout his entire K-12 journey.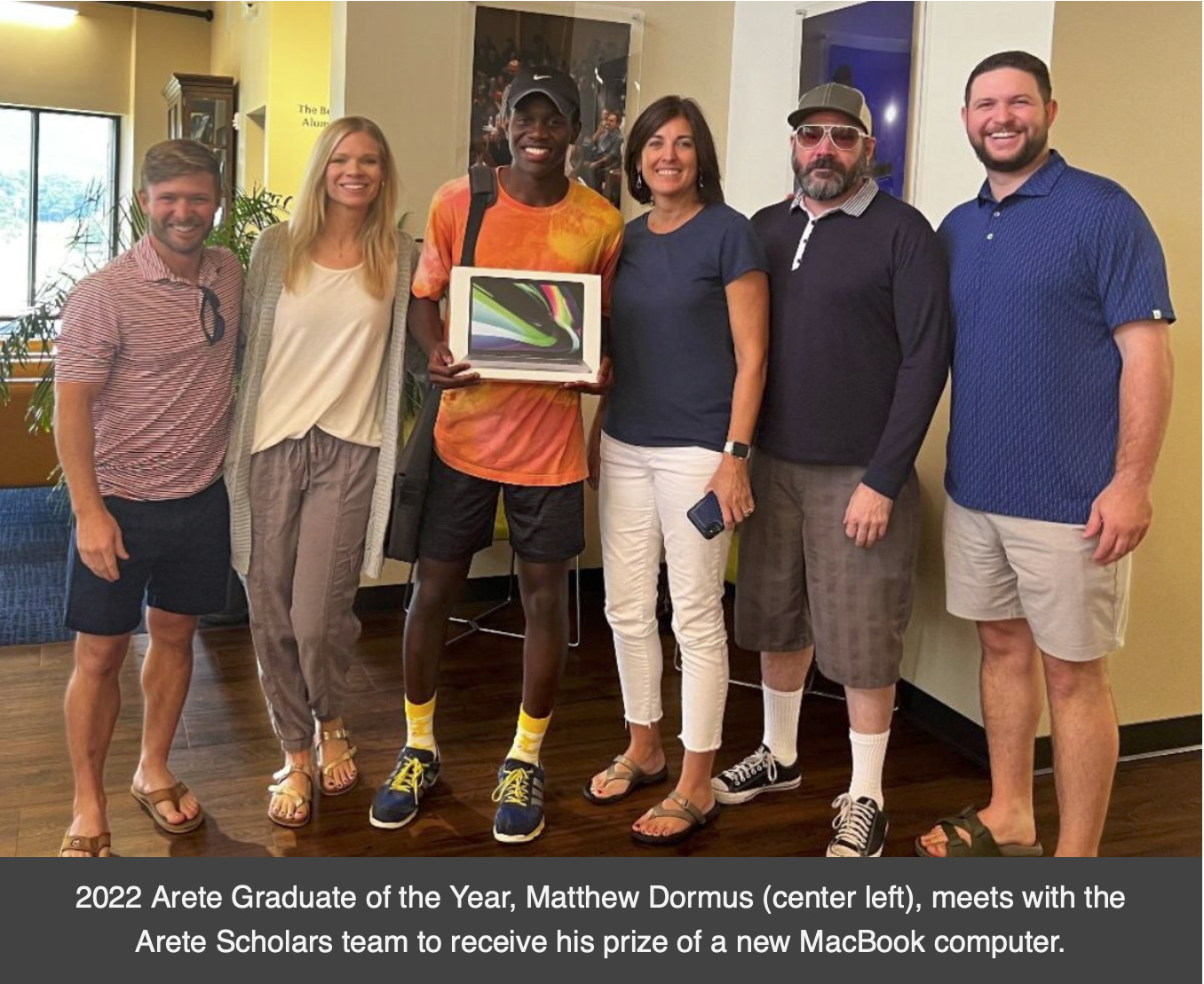 We encourage you to take a few moments to watch this video, created by Matthew, describing the sacrifices his family made for his education, his appreciation of Arete supporters, and the knowledge and opportunities his Arete partner school provided him to live a virtuous and courageous life.
In the fall, Matthew will attend Oakwood University with a major in business management. His career goal is to give back to the community by becoming the CEO of a nonprofit. Thanks to our supporters, Matthew is well on his way to fulfilling his dream.
As we look back on the last 12 years at Arete, we celebrate Matthew's dedication to excellence, our passionate and hardworking team, and the opportunities made available to thousands of deserving children with the investment of our partner schools and our supporters. Working together, we will continue to transform lives and communities and ensure every child reaches their greatest, God-given potential.