July 20th, 2023 | Students & Alumni
Arete Scholars Names 2023 Graduate of the Year
After a rigorous selection process and careful consideration, we have chosen an outstanding individual who embodies the spirit of excellence, determination, and leadership that Arete Scholars aims to foster. We proudly present the 2023 Arete Scholars Graduate of the Year, Riley Cryer of Archbishop Chapelle High School, in Metairie, Louisiana.
Throughout her academic journey, Riley has consistently demonstrated an unparalleled commitment to personal growth and academic excellence. Her hard work, dedication, and passion for learning have not only made her a top-performing student but also a positive influence on her peers and the entire Greater New Orleans community.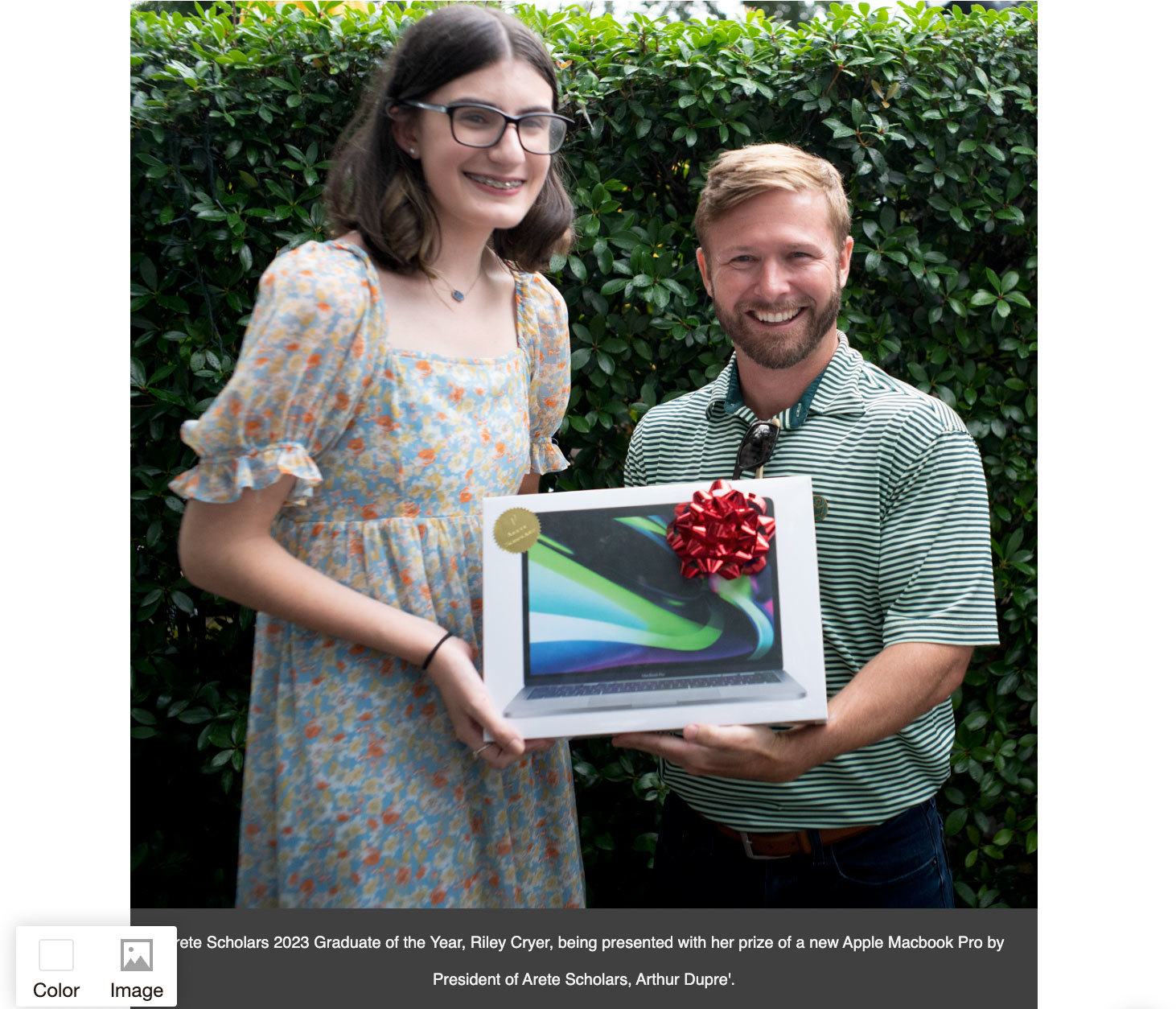 Riley graduated from Archbishop Chapelle High School with honors, where she also lettered in community service. During her tenure, Riley worked summer camp at Archbishop Chapelle over multiple summers, volunteered at the Humane Society, volunteered at a local food pantry once a month, and she helped make care packages for NICU families with Delivering Hope Nola. "Community Service is important to me because I'm able to help others in small acts that make a big difference to them," says Riley.
Riley is an avid reader and bibliophile, reading a dozen books on average each summer. A lover of history, Riley is well-versed in European, Eastern European, and Russian history. She explains, "Some of my favorite things about history include the monarchies and royal families of Europe and how their leadership in exploration and trade affected the region, as well as nations as far away as America."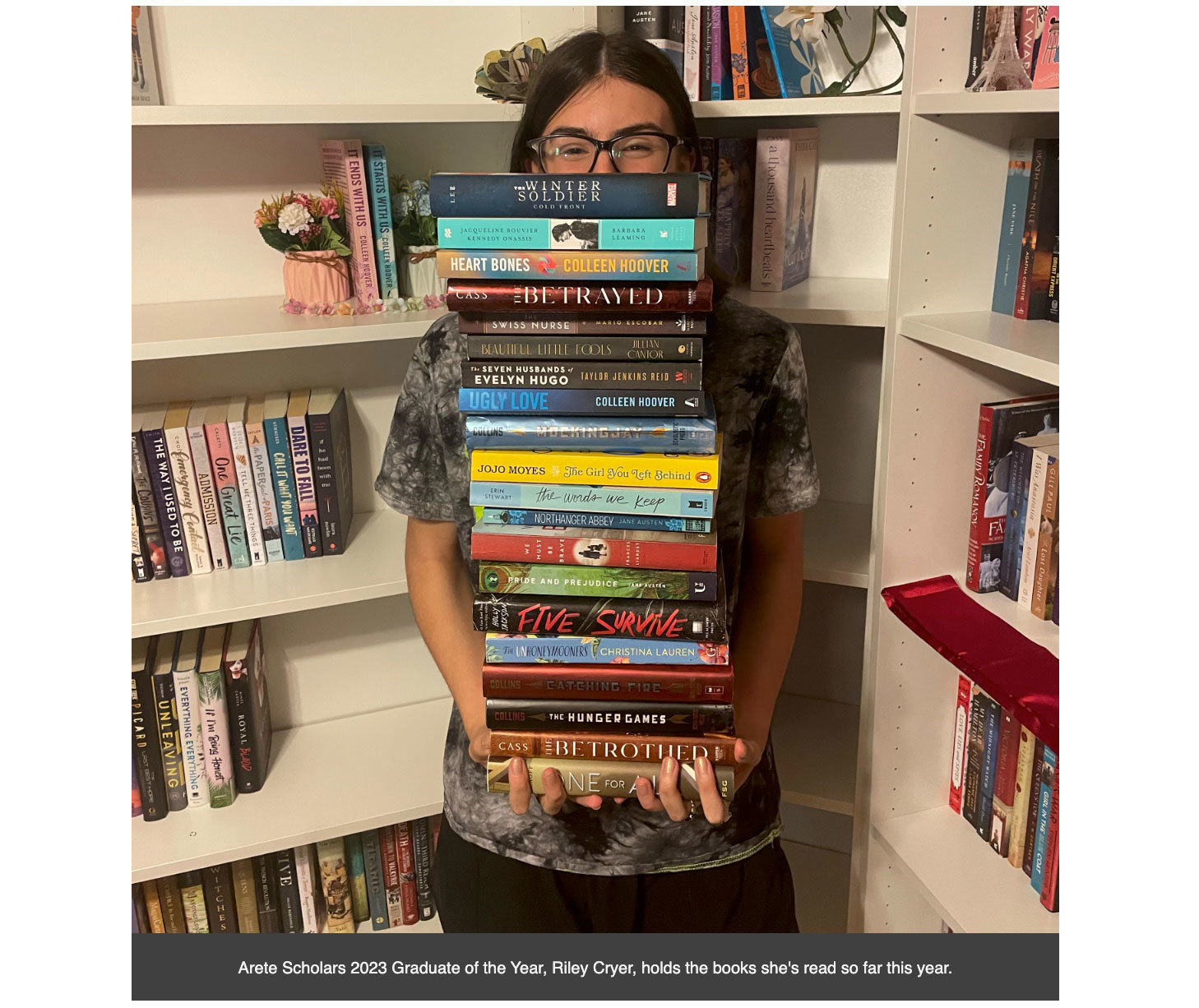 Riley is investing in her interests by majoring in history at South Eastern Louisiana University. Her postgraduate plan is to achieve a Master's and Ph.D. in history, and to return to Arch Bishop Chapelle, where she hopes to teach.
We are honored to have Riley as our 2023 Arete Scholars Graduate of the Year, as she embodies the very definition of Arete: "excellence in action."
From the entire team, we congratulate you on your accomplishments, enthusiasm, and your service. We can't wait to see where your journey takes you!