April 6th, 2022 | School Choice
School choice victory for Georgia students!
On April 4th, 2022, the Georgia General Assembly passed an amended version of HB 517 after nail-biting votes in both the House and the Senate. The passage of this critical legislation marks an important, hard-fought victory for Georgia kids after years of effort.
Arete Scholars would like to thank every Georgia legislator who voted in favor of the bill for their bravery in supporting kids over systems.
Rep. John Carson, in particular, deserves a massive thanks for championing the legislation throughout the process. Senators Burke and Tillery, who cast the deciding votes after the bill fell one vote shy in its initial Senate consideration, also deserve a special thank you. And we would like to thank Representative Chris Erwin, House Education Chairman Matt Dubnik, and Senators Kennedy, Hufstetler, and Payne for working so ardently toward a compromise on the last day of session.
HB 517 will provide millions of dollars in new K-12 scholarship funds to the Georgia students under the state's Qualified Education Expense Tax Credit Program. This sweeping legislative change will help Arete Scholars and other student scholarship organizations provide thousands more scholarships to students who would like to attend private schools across the state.
The final version of HB 517 makes several key changes to the scholarship program:
Allows insurance companies to contribute toward scholarships under their insurance premium tax liability, up to a total of $6 million per year
More than doubles the amount that individuals and certain businesses can give toward scholarships each year
Increases the total amount of money available for scholarships under the program by $20 million, from $100 million to $120 million
The passage of this landmark legislation marks a historic day for Georgia. Thousands of Georgia students and families can rest easier knowing that help is on the way when it comes to accessing K-12 educational opportunity.
Arete is thrilled to have played a major role in the passage of this bill. We are immensely grateful to our coalition partners, and we want to thank all our supporters for helping us get this critical legislation over the finish line.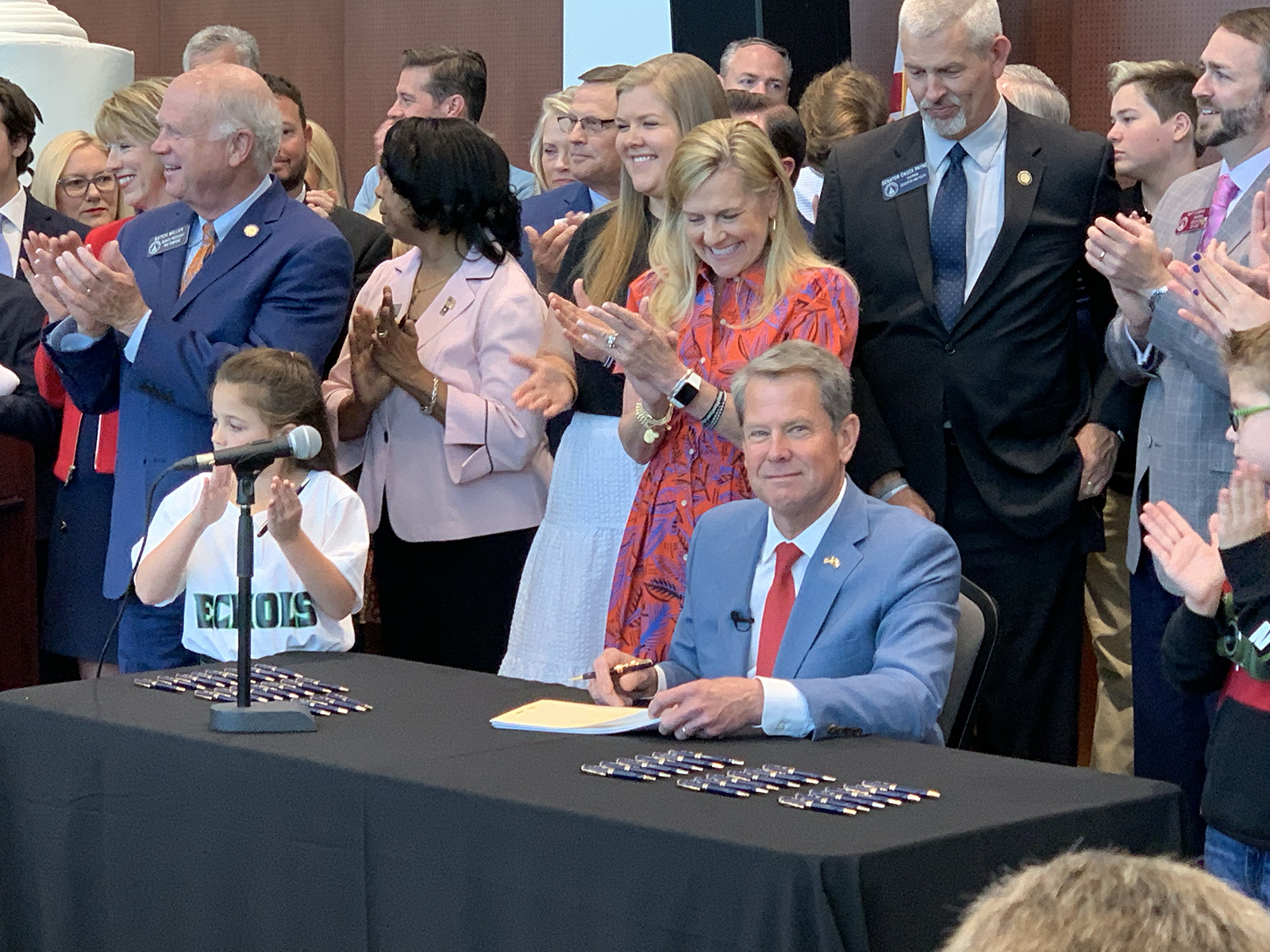 UPDATE April 28, 2022: HB 517 was signed into law by Gov. Brian Kemp. Please join is in celebrating this incredible victory for Georgia kids!